iDEAL Remote Support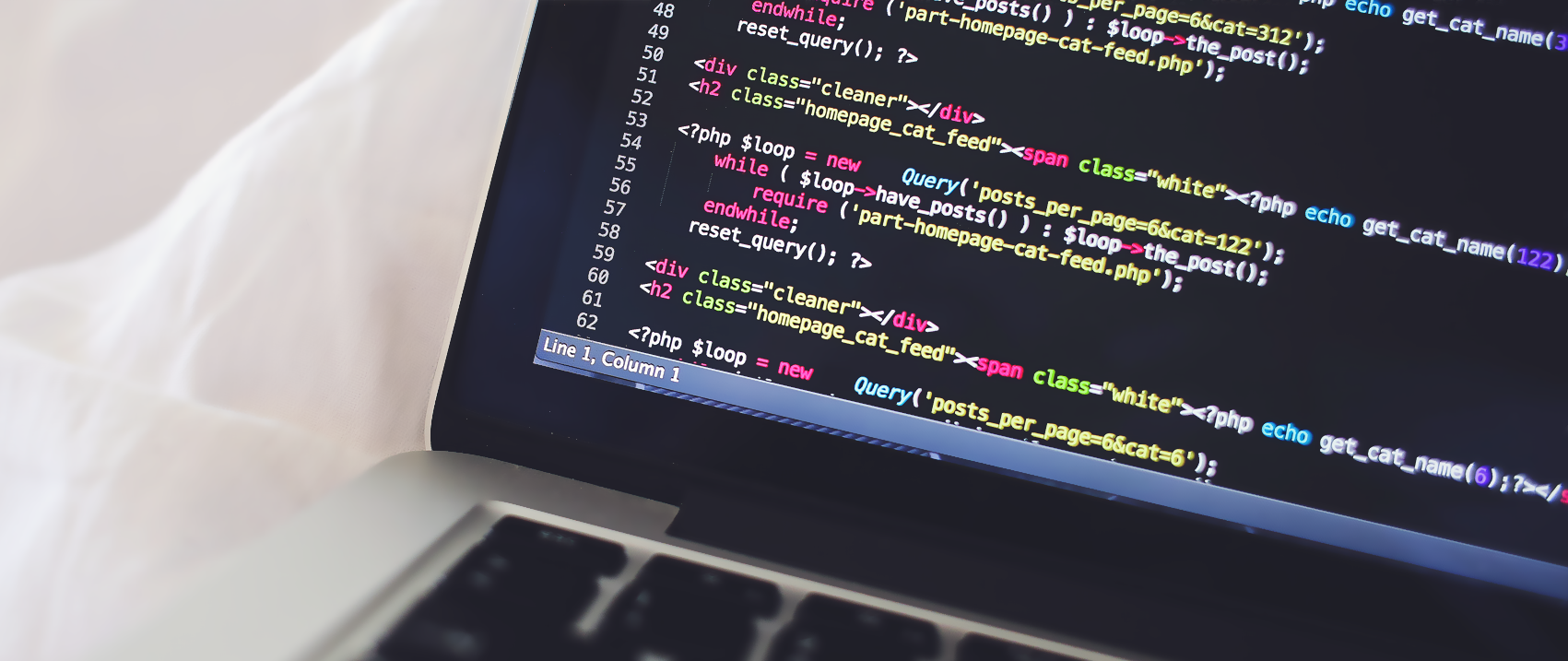 Heb je vragen over de installaties/configuraties van onze plug-ins? Wil je graag dat iemand meekijkt om ervoor te zorgen dat het correct verloopt? Dat kan met verschillende tools.
REMOTE SUPPORT TOOL
De software die wij hanteren is Aeroadmin, dit is zogeheten remote desktop software!
Deze tool hoef je niet te installeren en configureren en is veilig. Simpelweg downloaden en uitvoeren.
Ondersteunde OS (besturing systemen):
Windows 2003\XP\7\8\10
32 and 64 bit
NOTE: Helaas is er (nog) geenondersteuning voor Mac gebruikers!
DOWNLOADEN?
Klik op de onderstaande button om de Remote Support Tool te downloaden.
Er zijn twee variaties: de .exe file en de .zip file.
Mocht je geen .exe bestanden kunnen downloaden kies dan voor de zip variant. Daarna is het simpelweg uitpakken en uitvoeren.
NOTE: De support tool wordt beschikbaar gesteld door AEROADMIN, dit is tevens de ontwikkelaar van de software.
Let wel, het gebruik van de support tool geschiedt volledig op eigen risico. Ondanks de zorgvuldige controle van iDEAL Checkout, kunnen hier geen rechten aan worden ontleend.
Gebruik
Zodra je de .exe heeft uitgevoerd, verschijnt een scherm waar jouw ID wordt weergegeven. Dit ID heeft de iDEAL Checkout werknemer nodig.
Het ID dat wordt door de iDEAL Checkout werknemer gebruikt om verbinding te maken met jouw computer. Als alles goed verloopt, krijg je daarna een bericht over het accepteren van remote control. Je krijgt dan het volgende scherm. Vink de opties die op het schermvoorbeeld staan aan voor de beste support van onze werknemers. Klik daarna op "Accepteren".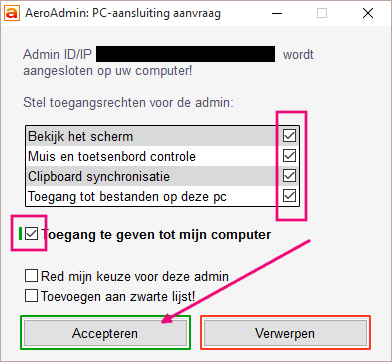 Na het accepteren werkt de remote control connectie. Hierna kun je het Aero Admin venster minimaliseren.
Gebruik IN EIGEN HAND
Je hebt met deze tool alles in eigen hand. Jij beslist of wij toegang krijgen en jij bepaalt tevens de condities waaronder het gebeurt. Zo simpel en veilig is het.