iDEAL voor Wordpress & Event Manager Pro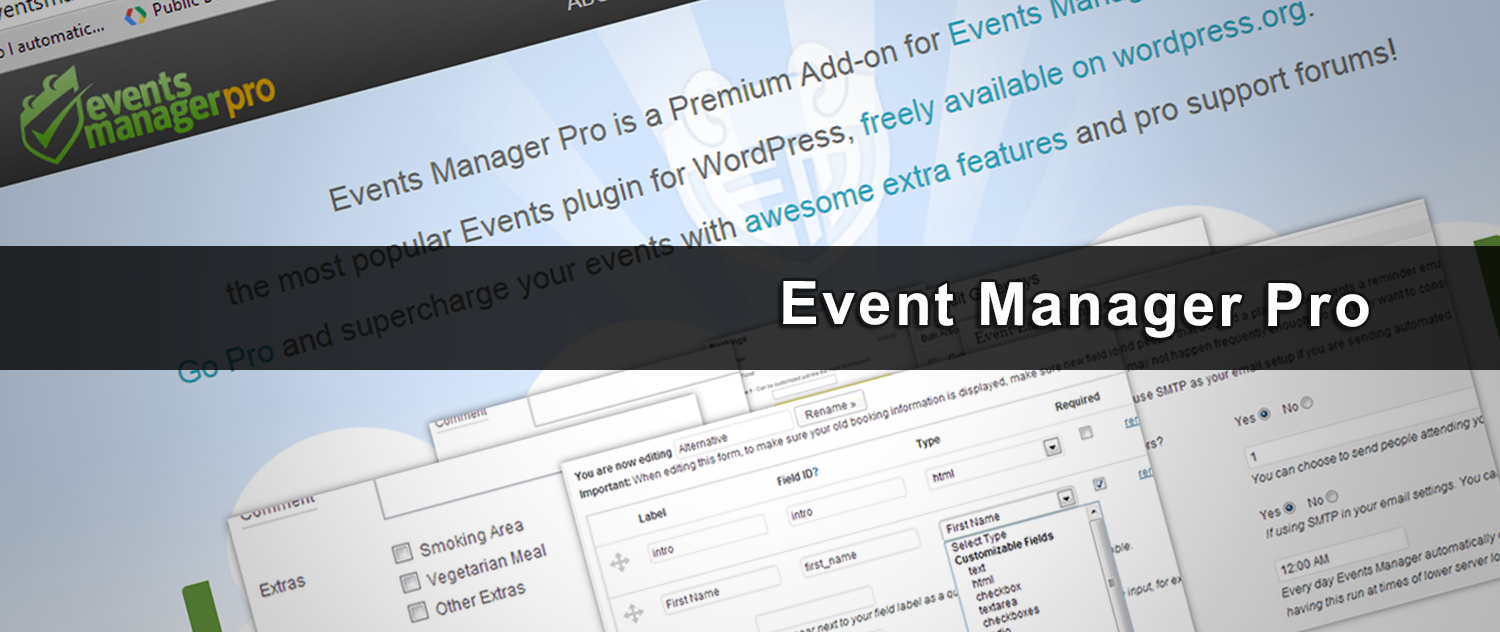 Event Manager Pro is een plugin voor Wordpress waarmee men snel en gemakkelijk evenementen en boekingen kan genenereren.
Uitgebreide informatie over dit systeem vind je op: Event Manager Pro.
iDEAL Checkout heeft voor de Event Manager Pro speciaal een PREMIUM** plug-in ontwikkeld.
LET OP! Bij de aanschaf van een premium product ontvang je éénmalig onze GRATIS installatie- en configuratieservice.
Na installatie krijg je bovendien een downloadlink om de iDEAL plug-in en een handleiding (readme.html) te kunnen downloaden. In de handleiding vind je onder andere beknopte installatie-instructies, voor als je een keer moet herinstalleren.
**Premium = een product waarbij éénmalig vooraf een bedrag in rekening wordt gebracht.
-----------------------------------------------------------------------------------
Versie*
Wordpress & Event Manager Pro 2.3.7 - Latest
Aanschaffen
iDEAL Checkout plug-in voor Wordpress & Event Manager Pro 2.3.7+ (latest)

€ 150,- ex. BTW

-----------------------------------------------------------------------------------
*Wij testen en ontwikkelen onze plug-ins en scripts op basis van de basisinstallatie(s) van specifieke versie(s) van webshoppakketten. Download daarom de plug-in die bij jouw versienummer hoort – of anders de versie die er het dichtst bij in de buurt komt. Mocht een plug-in of script onverhoopt niet werken, neem dan contact op met iDEAL Checkout zodat we de iDEAL plug-in ook voor jouw versie geschikt kunnen maken.
Hulp (faq)
Daar er bij dit software pakket (nog) geen gespecificeerde hulp beschikbaar is, verwijzen wij u hieronder
naar onze algemene veelgestelde vragen (FAQ) sectie.